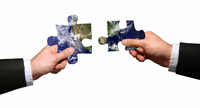 Welcome
Diamond Consulting Group LLC assists organizations align strategic rewards with their business strategy. Our objectives are to help clients:
Attract and retain the best talent
Enhance workforce performance
Reinforce the right behaviors to drive business results
Communicate effectively with employees
Today many businesses embrace a total rewards perspective encompassing everything employees value in their work relationship, including compensation, benefits, personal development and work environment.
Through our human resources and compensation consulting services, we evaluate strategic pay, as well as other components of the total rewards package, to determine competitiveness and alignment with business strategy. We help our clients enhance their performance through innovative rewards and performance management processes.