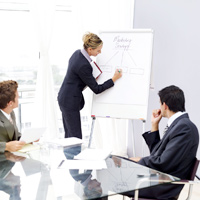 Introduction
Diamond Consulting Group LLC provides human capital consulting services to both private and public sector employers looking to improve their business.
Stacey L. Kaplan CCP, Managing Principal, directs all consulting activities. With over 25 years of diversified experience as both a human resources practitioner and compensation consultant, Stacey brings an innovative and practical perspective to our clients in industries such as:
Retail
Financial Services
Utilities
Manufacturing
Government
Health and Human Services
Higher Education
Other Non-Profits
Prior to launching her own firm, Stacey served as a Director and Practice Leader of Deloitte Consulting's Performance Management and Compensation practice. She also served as Divisional Vice President for Kmart Corporation, responsible for pay and benefits programs covering over 250,000 associates across 2,200 stores.
Stacey received her Bachelors degree from Tufts University and Masters in Business Management from Central Michigan University. She attained the Certified Compensation Professional designation from WorldatWork's Society of Certified Professionals.
Read some of Stacey's articles on compensation, total rewards and HR strategy by clicking on the links in the Articles section (left side).